"In this special guest feature, Gavin Robertson, CTO and SVP of WhamTech, discusses the future technology of data federation and protection within federal agencies. These new technologies could have a profound positive impact on the effectiveness and efficiency of future government programs. The benefits will be significant, including cost savings, accelerated implementations, improved and new capabilities, leveraged existing IT investments, improved data security, flexible future options and increased stakeholder satisfaction.
"In today's digital world, large volumes of data have amassed in individual agencies and created silos, posing a critical problem – how to effectively and efficiently manage and leverage this data for day-to-day operations, provide high performance access to high quality data to maximize insight to improve operations, and drive and optimize strategies. Compounding this problem further, there is a need to access and exchange data within and across federal, state and local agencies at multiple levels and integrate data from non-government, commercial and public sources."
from Gavin Robertson, Chief Technology Officer at WhamTech.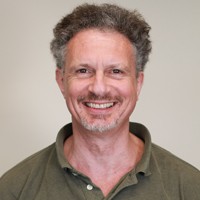 The Future of Federal Agency Data Access, Integration, Sharing and Security