External

Index

and Query (

EIQ

) Products™ are superior federated adapters, sub-middleware and add-ons, accessed through standard drivers and SQL, and designed for real-time

data virtualization

, federation, integration and

interoperability
EIQ Products™ are intended to accommodate almost any data management situation and solution, including data access and integration, customer data integration (CDI)-master data management (MDM), link mapping and link analysis, business intelligence (BI) and analytics.
Many of these solutions have conventionally depended on copying data to databases, data warehouses and/or data marts, however, WhamTech EIQ Products™ offer a true alternative virtual data warehouse.  Even conventional data warehouse-only attributes of backup, archive and analytics can be accommodated by EIQ Products™-based solutions.
SmartData Fabric

™: UNLEASH the value of data.
For more information, please visit the pages listed below.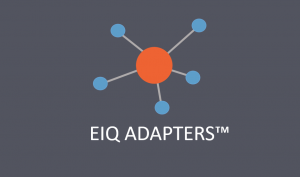 EIQ Adapters™, in particular, EIQ SuperAdapters™, offer significant advantages over conventional federated adapters. WhamTech offers three types of adapters: EIQ SuperAdapters™, EIQ TurboAdapters™, and EIQ ConventionalAdapters™.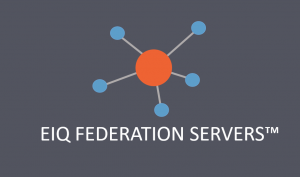 A virtual data integration, sharing and interoperability sub-middleware query management system, to access multiple data sources each of which must have an associated EIQ SuperAdapter™, EIQ TurboAdapter™ or EIQ ConventionalAdapter™ product.